Ways You Can Help Tent City
10/20 Update: Things are looking good.  Most needs are met.  Clothing team reports we could use more gloves and socks.  Food team says we could use some more coffee and sugar, both always high demand items.
Here are Ten Ways to Matter This Fall
Please join us to continue to show the world how our community comes together each year for Tent City!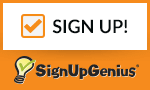 1.  Donate food or sponsor a meal for the hundreds who come down to break bread at Tent City.
2.  Volunteer on the planning team, as a guide, part of a setup or tear tear-down crew, a meal server or registration worker at one of the events, Tent City, the 1Mile Matters Walk, or Harry Sandler Gala.
3.  Conduct a targeted clothing drive for men's and women's warm winter clothing, jeans, sweat shirts, hygiene items or backpacks.  We ALWAYS have a shortage of larger sizes.
4.  Help sponsor the Critical Documents (Birth Certificates and ID's) are the biggest demand item.  Without them, people cannot get a job, services, even food or shelter.  Last year we were quite limited in capacity.  To meet the need this year, we need to raise about $3,500 to buy critical documents for our guests.  Contact us if you, your church or group would like to sponsor part of this program.
5.  Create a prayer vigil at  your church or life group leading up to and during Tent City weekend, lives are changed! .
6.  Have your company or group become an underwriter or sponsor of Tent City, 1Mile Matters, or the Harry Sandler exhibit.
7.  Walk in the 1Mile Matters Walk on October 26th to help serve those who Matter.  This year it kicks off at 6 pm and ends at Tent City.  This year is a zombie theme, everything is "Fundatory."  Whether 1 penny, 1 dime, 1 quarter, or 1 dollar per foot, all of it matters to move a family with children or individual 1 step closer to a home.
8.  Help get the word out!  Embed the videos on your business, school, or church website, Facebook,  Twitter and more. Or invite a speaker from the 1Matters Speakers Bureau to help your church, volunteers or group understand the plight of the unhoused and the complexity of living on the streets, and what you can expect at Tent City.
9.  Conduct a drive to collect personal  hygiene items such as shampoo, razors, tooth brushes/paste or female products.
10.  Sponsor a walker who is Walking the Walk because 1Mile Matters.
Oh, there is an 11th  item.  It is ANY idea you and/or group have to matter this year to those who matter.  If you have questions or need more info, email us at info at 1matters dot com or just give us a call.
Volunteerism With 1Matters is Fundatory!
Yes, Fundatory, a word coined by one of our college team, Colleen Flanigan, to convey fun is mandatory to help those we serve.  Think about it, how would you want to be served if it was you on the street? Right, a smile and laughter do more to change an attitude than anything we know.  For example our 1Mile Matters walk this year has a zombie theme.  See? Fundatory.
So is that you?  If you care about those who matter and can help us deliver life changing services with a dose of fun, then come on down.
If you would like to volunteer as a leader for this year, email or call us, or just show up at one of our planning meetings, held the third Thursday of each month.  Meetings are at 7pm at the Red Cross HQ on Central, just east of Secor.
If you would like to volunteer at Tent City Project Connect or the 1Mile Matters walk, volunteer registration opens on September 1st.
Feel free to contact us if you have any questions.
Below are 10 ways you can help us matter this fall.
If you are new, here are some behind the scenes perspectives of the life changing impact.
Seriously, join us.
What is 1Matters Tent City?
Our friend Sarah Ottney accurately penned this story in the Toledo Free Press.
Our friend Tom Henry described it perfectly as "Volunteers connect face-to-face with the homeless through music, coffee, and outreach programs from free haircuts to free medical exams."
Want to educate your students?  Jenifer  Christiaanse from brought 18 or so students down to spend the night in order to teach them the pains of poverty.
For us, the volunteer leadership who spend the weekend,  Jenifer and her group are heroes  not only for coming down,  but for the commitment to stay when other groups left after the Levee breaks.
Whether you are a leader, thinker, or doer, or donor, we want YOU to help us change the world, 1 at a time.
Need more info or want to join us?  You can either email us, or just come to general  meeting 3rd Thursday of each month at 7.00 pm at the Red Cross Headquarters,  3100 W. Central Ave.
For the latest updates visit our 1Matters Facebook page here.
Why?
For some, it is hard to comprehend why we all do what we do.  Why we feel we NEED to Matter to those who MATTER?
Got this email…..
"I vowed last year at Tent City, this year I would be able to serve the homeless and not be one of them. Through God and A.A., I have achieved that goal. Today I'm clean and sober!! I saw Michele Ross' video and everything she said is so true. I wonder if you all know what an impact you have on us? Last year was AWESOME. It was the start of my road to recovery and the start of being a productive part of society. The compassion, dignity and kindness I was shown last year will forever leave my soul indebted. The only way to pay it back is to come back October 31 and pray I can touch even one lost human being.
Please let me know what I can do to help. I would love to just "mingle" amongst my former "peeps" and maybe tell them my story. Or just LISTEN. They MATTER.
Looking forward to seeing you all again!
Love,
Amy"
Think about this for 1 second.  How cool is this community that we live in that we can come together, across every socio-economic boundary, to unite Matter to those that Matter. City, county, United Way, churches, shelters, businesses, and you… all coming together to Matter! Awesome.
If you have yet to experience a 1Matters Tent City, it is a pretty remarkable, almost unexplainable event.  The remarkable outpouring of love and the community of spirit is felt by all who grace the space.  The pictures and videos on this site will give you only an image.  To FEEL it you must live it yourself, and we hope you will.
Help us Matter to those who Matter with your clothing drive, time volunteering, or financial support.
1Matters.
You can either email us, or just come to general  meeting 2nd Thursday of each month at 7.00 pm at the Red Cross Headquarters,  3100 W. Central Ave.